This year's Missionary Book: Hope for Today's Families is now available in English and Spanish. Make plans to get your book so you can share with family and friends along 2019.
---
Our Vision Statement
---
Prepare families for the Kingdom of God to help hasten the coming of Jesus Christ.
Document Download
FAMILY LIFE IMPACT WEEK OF PRAYER 2019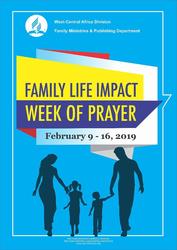 SEMAINE DE PRIÈRE D'IMPACT VIE FAMILIALE 2019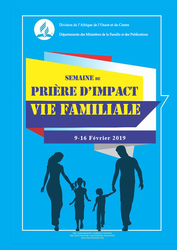 ---
REACHING FAMILIES FOR JESUS: STRENGTHENING DISCIPLES
The 2019 Family Ministries Planbook is available now for download in English and Italian.