Diana Anokye-Larbey
Office Secretary,
West-Central Africa Division of Seventh-Day Adventist

---
---
THE MISSIONARY BOOK OF THE YEAR 2018
---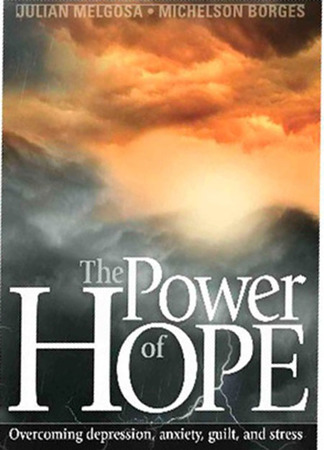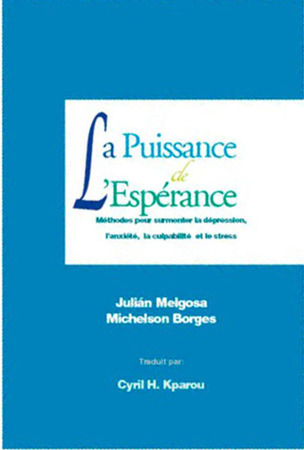 Alors que la plupart des gens reconnaissent que l'exercice physique et une alimentation équilibrée contribuent à notre bienêtre et à améliorent notre santé, que faire quand la maladie n'est pas située dans une partie spécifique du corps?

  -Vous êtes-vous déjà senti écrasé par les nombreuses responsabilités?
  -Vous êtes-vous une fois senti incapable de faire face à tous vos engagements?
  -Avez-vous une fois fait face au sentiment de culpabilité dans la lutte contre la dépendance?
  -Avez-vous une fois voulu jeter l'éponge et fuir sur une ile déserte?
  Vous n'êtes pas seul! 

  Actuellement, des millions d'individus souffrent des effets de l'anxiété; du stress et de la dépression. Si ceci est votre lutte - ou si vous connaissez quelqu'un qui fait face au même défi - le changément est possible! Vous ne devez pas vous abandonner à la douleur!
 
  La puissance de l'espérance vous apprend comment donner du sens et du succès à votre vie. Découvrez les réponses qui vous mettent sur la voie de la paix, de la restauration et de la guérison. Découvrez la puissance de l'espérance!

  While most people recognize that exercise and a balanced diet help our well-being and improve health - what should we do when illness is not located in one specific part of the body?

Have you ever

     - felt crushed by numerous commitments?
     - been unable to deal with everything on your to-do list?
     - had to face the feeling of guilt in the struggle against an addiction?
     - wanted to throw in the towel and flee to a deserted island?

You are not alone!

Right now, millions of people suffer from the effects of anxiety, stress, and depression. If this is your struggle - or if you know someone facing this challenge - change is possible! You don't have to remain stuck in the pain!

The Power of Hope will teach you how to experience a meaningful, successful life. Discover the answers that will lead to a path of peace, restoration, and healing.
Discover the power of hope!
---
Useful Links
En Construction...
Document Download
En Construction...