---
THE MISSIONARY BOOK OF THE YEAR 2017
---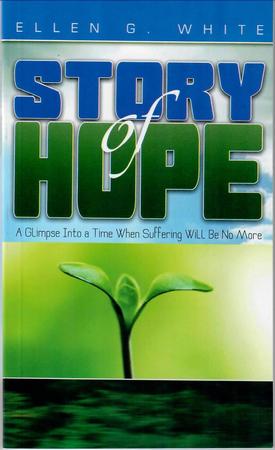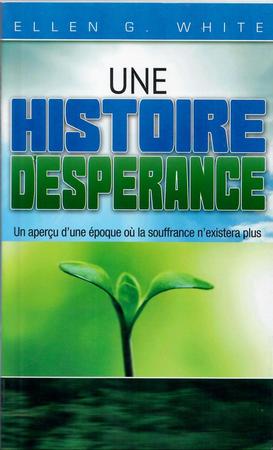 How did our world get so badly messed up? Why is there suffering? Where did evil come from? Will it ever end?

Questions like these trouble many a thinking person. Science has no answers to them, and philosophy has many conflicting answers. Where can we find the truth?

The material in this book is selected and adapted from a larger work, The Story of Redemption. The author, Ellen G. White, was included among the 100 most significant Americans of all time by Smithsonian magazine in a special issue (Spring 2015). Her works have been translated into more than 160 languages, more than those of any other woman anywhere. Millions have benefited from her insights and inspiration.

Story of Hope is an opportunity for you to do so, too.

Comment notre monde est-il devenu si mauvais? Pourquoi y a-t-il tant de souffrance? D'où vient le mal?Ce mal finira-t-il?

Des questions pareilles sont un casse-tête tant de personnes. La science ne propose aucune réponse ces questions, et la philosophie a beaucoup de réponses contradictoires. Où peut-on trouver la vérité?

Le matériel dans ce livre est sélectionné et adapté d'une oeuvre plus vaste, The Story of Redemption. L'auteur, Ellen G. White, figurait parmi les 100 Américains les plus importants de tous les temps par le magazine Smithsonian dans un numero spécial (printemps 2015). Ses oeuvres ont été traduites dans plus de 160 langues, ceci est un record jamais réalisé par une femme. Des millions de personnes ont bénéficié de ses idées et de son inspiration.

Ue histoire d'espérance est une grande opportunité pour vous aussi.
---