---
The President's best wishes for the new year
---
---
WadNews
---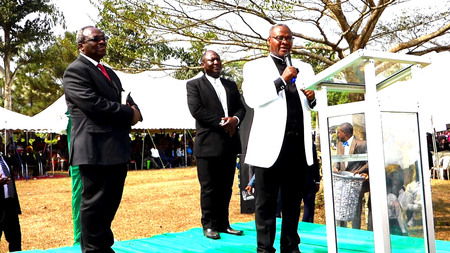 Dr Okezie Ikpeazu, Executive Governor of Abia State was among over 15,000 Seventh-day Adventists that gathered for the official launch of the Pentecost 2018 evangelism initiative in Eastern Nigeria. The program was launched at the annual prayer and leadership conference of the Eastern Nigeria Union Conference, January 14, 2018. ...
---
December had been for the government of Côte d'Ivoire a busiest month especially in the health area. Following that logic, the Seventh-day Adventist Church through ADRA (Adventist Development and Relief Agency ) decided to donate medical materials to the Ivorian Government. This donation estimated to One Billion CFA is meant to sustain the Government health program. ...
---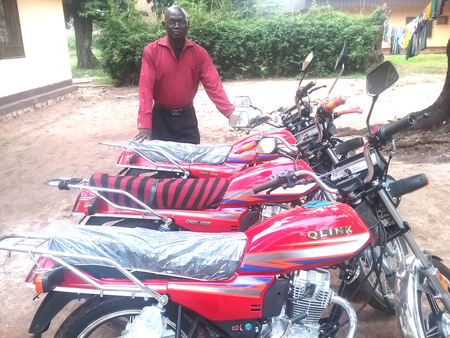 The Seventh-day Adventist Mission President of the Central Africa Republic, Pasteur Elie Boromia offers motorcycles to three Pastors to facilitate thier mouvements. ...
---
The newly organized National Association of Adventist Corp (NAAC) members have led 40 persons to Jesus in the Island of Egbopuloama, Souther Ijaw Local Government Area in Bayelsa State, Nigeria. ...
---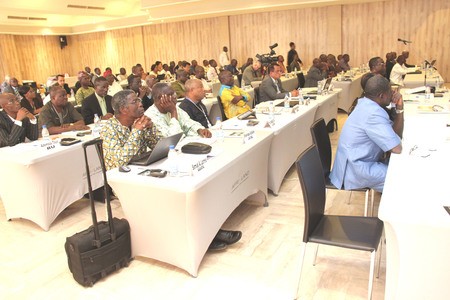 The Seventh-day Adventist Church in the West-Central Africa Division held her Year-End meeting in Grand Bassam, Côte d'Ivoire, from the 29th to the 31rst of October 2017. Delegates who came from all over the 22 countries of the Division territory met in Afrikland Hôtel to evaluate their past activities and also plan for 2018. ...
---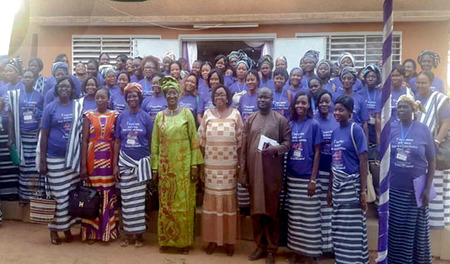 Adventist women in Burkina Faso organized their first National Congress in Ouagadougou, capital city of Burkina Faso from 18th to 24th, December 2017. This Congress was chaired by the Minister of Women Affairs, National Solidarity and the Family. A parade ended the congress on Sabbath afternoon. ...
---