Measures to Consider for SDA Churches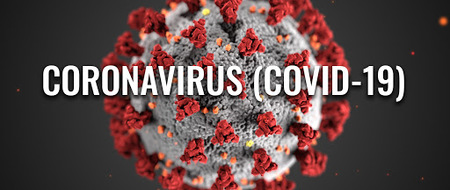 In whatever we do, we should rely on the Lord Jesus for protection, guidance, and power. The following measures can help our churches not to be sources of COVID-19 infection dissemination.
1.Toute personne malade (quelle que soit la maladie) doit rester à la maison.
2. Le lavage des mains systématique avant d'entrer à l'église ou à défaut, l'utilisation du gel hydro-alcoolique (L'église devrait avoir le matériel de désinfection ou d'hygiène des mains)
3. Le port du masque est obligatoire pour tous les membres, ainsi que les visiteurs et les enfants d'un certain âge qui peuvent supporter le port du masque.
4. Pas de repas fraternel à la fin du culte, pour le moment.
5. Pas de programme spécial à l'église les après-midi, autant que cela est possible
6. Les frères et sœurs qui comptent l'argent à la fin du culte devraient porter des gants d'examen
7. Diminuer au maximum les annonces à l'église
8. Diminuer le nombre de personnes à la chaire : 2 personnes sont largement suffisantes – une personne qui assure la coordination et toutes les lectures et la prière, et le prédicateur. Chacun devrait avoir son microphone ou alors éviter d'utiliser le microphone.
9. Les chants comportent un risque élevé d'émission de particules de salive, il faut donc envisager pour le moment des solos ou de la musique chrétienne audio adaptée pour le culte.
10. Continuer de diffuser des programmes de culte en ligne pour les membres et les non-membres. C'est un puissant moyen d'évangélisation très apprécié pendant le confinement.
11. Organiser l'église de manière à ce que les membres soient a plus d'un mètre les uns et les autres.
12. Fournir la bonne information sur le COVID-19 aux membres au lieu de propager les « fake news ».
13. La présence de tout membre à l'église est VOLONTAIRE et non OBLIGATOIRE. (Les églises aux Etats Unis craignent des procès en cascade où les membres porteront plainte à l'église pour négligence ayant conduit à leur infection par le COVID-19, à l'église ou à travers les programmes de bienfaisance organisés par l'église.
14. Se préparer à faire face au cas où un membre d'église aurait en plein culte des manifestations ou des signes apparentés au COVID-19.
15. Identifier tous les professionnels de santé de la congrégation afin qu'ils puissent former les membres et répondre à leurs questions.

By Doctor N'Daa