Eastern Cameroon: Harvest of 53 souls
EASTERN CAMEROON - BERTOUA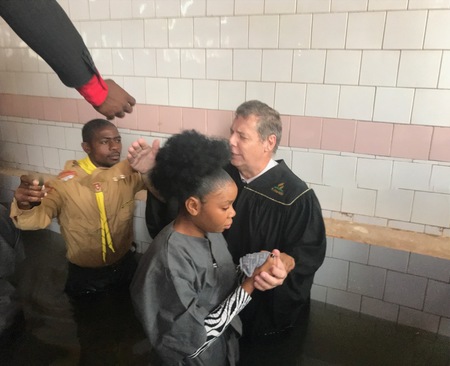 [Photo:Baptism ceremony]
It is the partial result of the campaign held in Bertoua center chapel from February 16 to 29, 2020, with Pastor Irineo Koch, director of communication at the West-Central Africa Division (WAD) as preacher.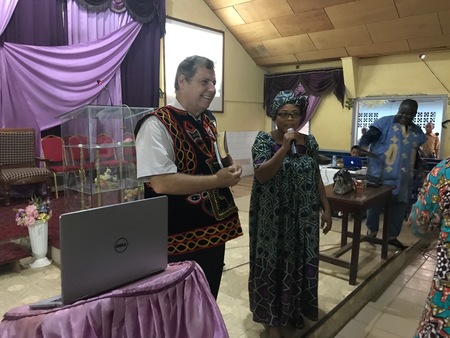 [Photo: Ps. Koch and his translator]

In addition to the 53 people baptized at the end of the two weeks of preaching, there were around 50 other people who committed themselves on the last day to deepen their knowledge of the Word of God. The Governor of the Eastern Region of Cameroon, Grégoire Mvongo, who took part in this celebration on Saturday February 29, 2020, said he was honored by this mark of confidence. "I couldn't miss a single evening of this study, because Pastor Koch knows how to touch me with his message," says Jacqueline H., a 19-year-old Pentecostal girl, a faithful listener of this biblical series. Evening after evening, the evangelist brought a fraternal atmosphere to Bertoua bilingual Adventist College.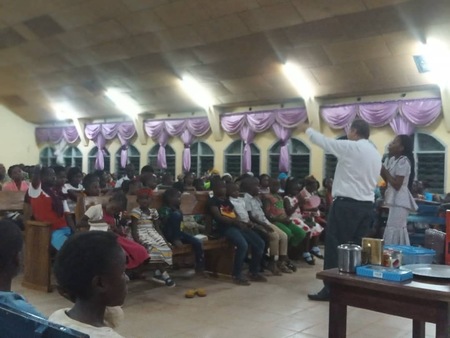 [Photo: listeners]
Every evening, 400 to 600 people were entitled to health advice before the preaching. They mostly came from Bertoua center, Nyanganza and Tigaza. The theme of this campaign "The best way" divided into several sub-themes such as, the greatest need of human being, where do we come from and where are we going, when will the end of the world come…?were explained to the guests who came for the conferences. A theme that marked the listeners, judging by the many questions asked each evening.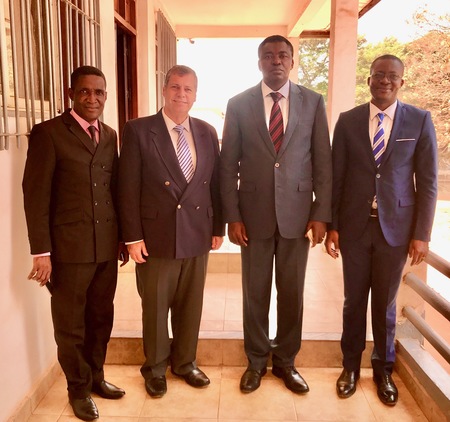 [Photo:visit to the governor of the eastern region, Grégoire Mvongo. (grey suit)]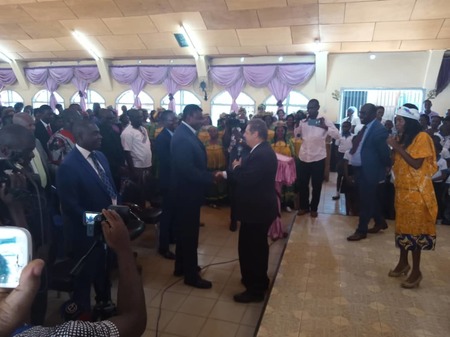 [Photo:Governor Grégoire Mvongo at the Church on Saturday]

By the grace of God, the speaker was able to pass across his message translated into French by sister Essam of the Adventist College. At the end of the first week of the campaign, Pastor Koch accompanied by Elder Metet David, principal of the Adventist College of Bertoua, paid a courtesy visit to the governor of the eastern region, Grégoire Mvongo. This visit prompted Governor Gregoire Mvongo who consented to attend the final day of the campaign on Saturday February 29, 2020. The same week, the speaker was received by Crtv Bertoua for its program "Bonjour l'Orient" where he spoke about the campaign and prayed for Cameroon. At the end, blessed and moved by the experience Pastor Koch said: "By the grace of God, I will come back to Cameroon and Bertoua".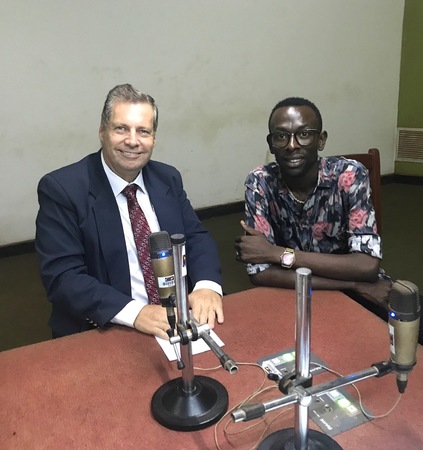 [Photo: Radio Interview]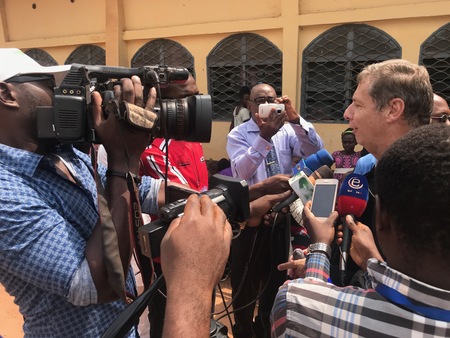 [Photo: Interview]