Accra City Conference Organises ACT Workshop for Pastors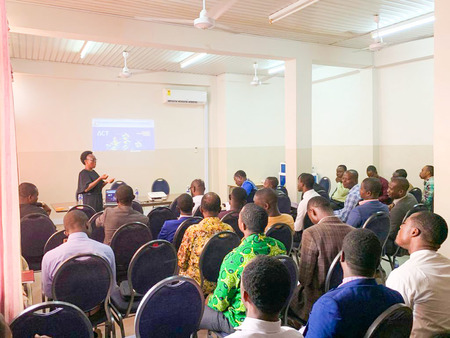 [Photo: Training]

A two-day Adventist Communication Training (ACT) workshop has been organised for 30 Pastors of the Accra City Conference from February 18-19, 2020 at the conference headquarters.
The workshop was organised to build the capacity of the Pastors in the area of communication.
According the Communication Director for the Accra City Conference, Elder Ofori Amoah, the training was part of the strategic plan of the conference to enhance the capacities of its ministers.
"We want our pastors to know about the roles local church communication leaders should play and how they are to play them in the church. The training also offers a trainer of trainees opportunity because these trained pastors will help the communication department to train local leaders in the over 136 local churches of ACC," Elder Amoah said.
The ministers were taken through courses like the communicator as a spokesperson, reporter, crisis manager and media producer. Other topics were copyrights issues in publishing, effective social media communication and the identity guidelines of the church and design formats.
The Ministerial Secretary of ACC, Pastor Emmanuel Gaizer, who also participated in the training had this to say about ACT.
 "I am impressed by the way we started and how we have ended. On the whole I think the program is splendid, it is educative and informative.  It will help change the status quo on communication in the local churches," said Pastor Gaizer.
 "If they understand the role of communication in the church, they can help train others and it will improve their personal work as communication is a critical tool for mission."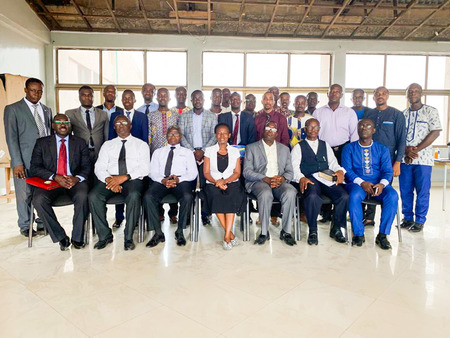 [Photo: Family photo]
The facilitators for the workshop were the Communication Director of the Southern Ghana Union Conference, Dr. Solace Asafo, and the Manager of Hope Channel Ghana, Mr. Nii Ayite Hammond. The President and Executive Secretary of the Accra City Conference, Pastors Solomon Okoe Trebi Hammond and Pastor Nathan Teye Odonkor were also in attendance.


Solace Yawa Asafo
Communication Director