Communicators trained to make a difference
CAMEROON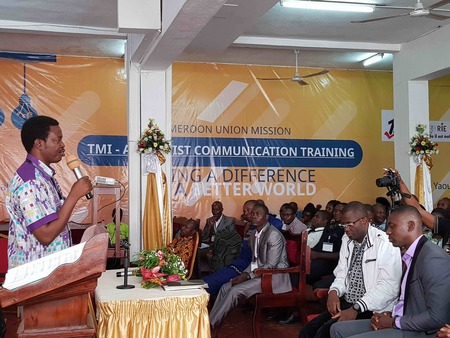 [Photo: View of the Training session]
The TMI-Adventist Communication Training Program was held from February 9 to 15, 2020 in Yaounde, at the headquarters of the Adventist Church in Cameroon. It brought together more than 150 communicators from all over Cameroon.
The theme "Making a difference for a better world" was at the center of all discussions. The visuals of this great historic event speak volumes: "Four lamps off and one shining among them on a dark yellow background. The goal springs from this timely design. Amid an ocean of untruths and fake news, the Adventist communicator must make a difference, "said Abraham Bakari, communications director of the Adventist Church in Cameroon.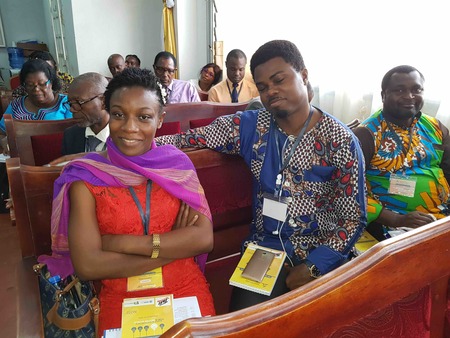 [Photo: View of participants]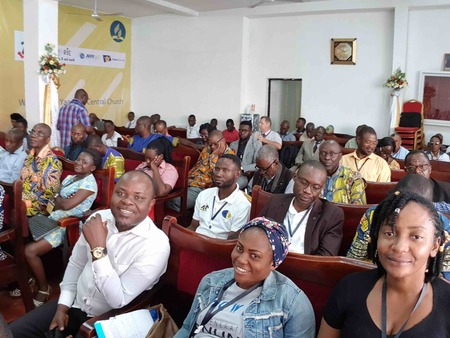 [Photo: View of participants]

For the various participants, it was the best opportunity to learn new techniques that make it possible to use the various modern tools and means of communication. Pastor Irineo Koch, Director of Communication for the West-Central Africa Division (WAD) and Pastor Vincent Roger Same, Director of Evangelism, Sabbath School and Personal Ministries at (WAD). These two leaders emphasized on the good management and flow of information within our institutions and in local churches. They also stressed on non-verbal communication through the Total Member Involvement (TMI) method. They were accompanied in this mission by Brother Ouattara Hyacinthe, webmaster at WAD.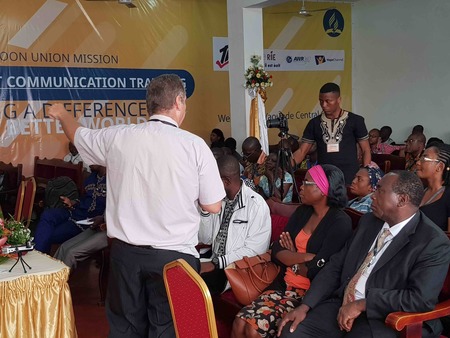 [Photo:Pastor Koch training]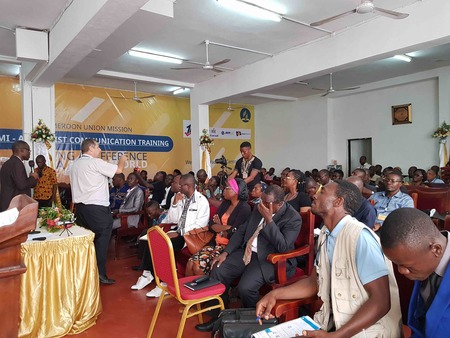 [Photo:Pastor Koch training]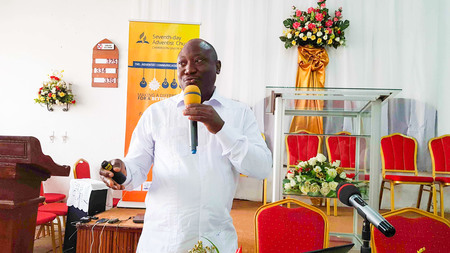 [Photo:Pastor Same  training]
For a week, studies surrounded by morning vigils and daily prayer sessions, allowed different facilitators and experts from and outside the church to share their knowledge on various themes. Among others: writing press, radio, TV, processing and verifying information, running a program, curating information, protocol, evangelism by phone and social networks, the TMI method.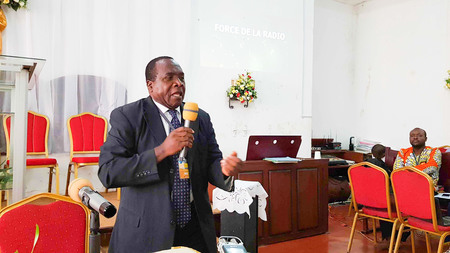 [Photo: Pastor NLO NLO special guest]
As a special guest, Pastor Jean Emmanuel Nlo Nlo, former director of communication at the DAO, presented capsules on music, printed page, radio. Eminent off-scale journalists like Alain Belibi, Raould Dieudonné Lebogo Ndongo, Jean Lambert Nang, Messanga Obama delighted the participants who returned richly edified.
Djimo Barbara, a participant from Douala testified: "I attend a training organized with professionalism and I will leave richly blessed." Ouattara Hyacinthe found "very awesome participants and exceptional receptivity".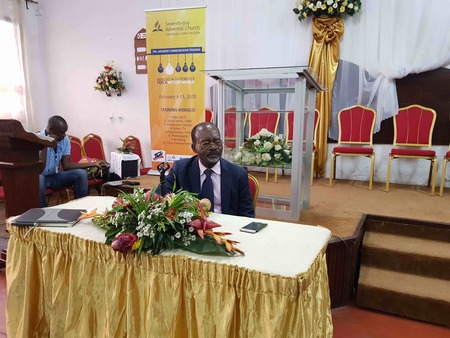 [Photo: Prof Messanga Obama]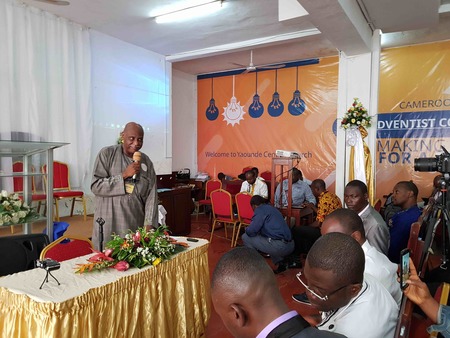 [Photo: Lebogo Ndongo facilitator]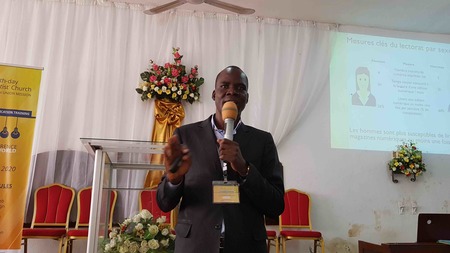 [Photo: Dr Wansouwe Wanbitching facilitator]

Among other workshops organized: newsletter editing, audio and video editing, sound engineering, webmastering. These practical sessions allowed many to enrich their understanding of the presentations and especially to acquire new skills. The training ended on Saturday, February 15, 2020 with a service and the solemn delivery of gifts, certificates of participation or appreciation to the key players who participated in this training.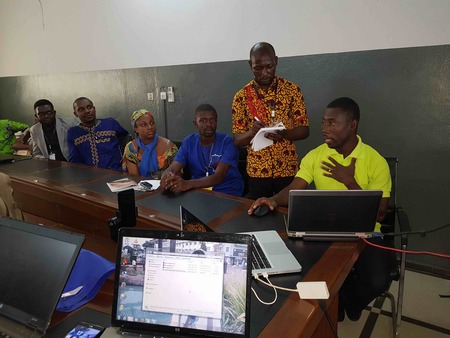 [Photo: Webmastering workshop with Ouattara]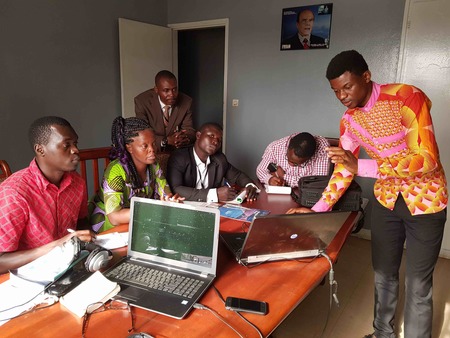 [Photo: Video editing workshop with Duclaud]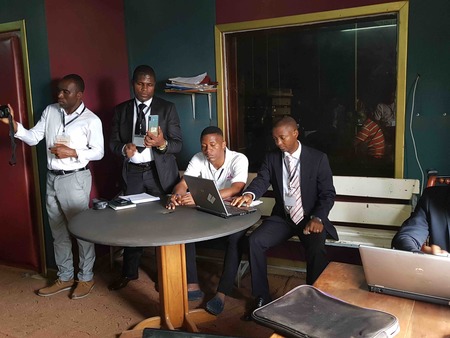 [Photo: Bulletin workshop]

Pastor Irineo Koch urged communicators and church members to commit themselves as true volunteers for the service of God as did Noah. Pastor Koch continues his mission in Cameroon with an evangelism campaign in the East Cameroon Conference from February 16 to 29, 2020.