86 lay evangelists received their diplomas at the end of their training.
CAMEROON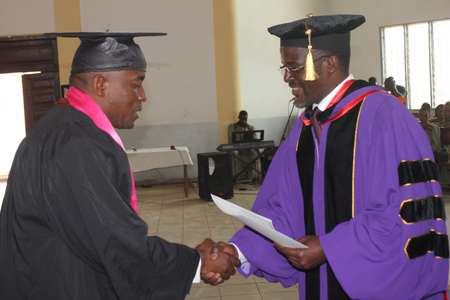 [Photo - Bakari A.: Graduation]
 The third batch of the Instruction Center for Lay Evangelists (ICLE) fulfilled all the requirements for their graduation at the end of their training. The graduation ceremony took place on Sunday, January 26, 2020 at the Adventist Temple of Djoungolo 2.
Dressed in their gowns made for the occasion, 86 successful candidates from various centers such as, Yaoundé, Nanga-Eboko, Ayos, Nkoteng, Sangmélima, and Nsem gathered for this special day. These are localities of the Center and South Cameroon Conference. Accompanied by friends and family members, the recipients put all the seriousness in their procession and the celebration. They spent almost a year taking modules on Sabbath School teaching, communication, caring for children, the art of preaching, monitoring listeners and many others.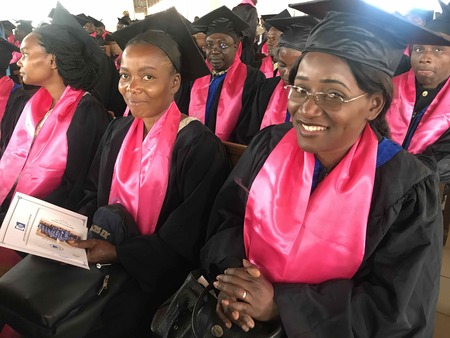 [Photo - Bakari A: Joyful Laureates]
Dr. Meting Jean Pourrat, Director of Evangelism at the Cameroon Union Mission, admonished the graduating class, Breach Repairers urging them to play their role in the field by repairing the breaches where they are.: "you have to prepare the ground, sow, weed, harvest and keep what has been harvested well. " »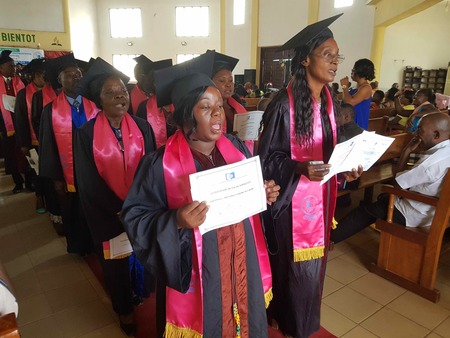 [Photo - Bakari A.: Exit process]
According to the organizer of this training, Pastor Mbop Ackok René Blaise, Evangelism, Sabbath School and Personal Ministries director of the Center and South Cameroon Conference, "This project is in its third year and God has been leading all things well. The previous classes have shown great effectiveness in the area of evangelism and Sabbath School teaching in their communities. With the achievements recorded, plans have been made to extend this training to other localities of the Union.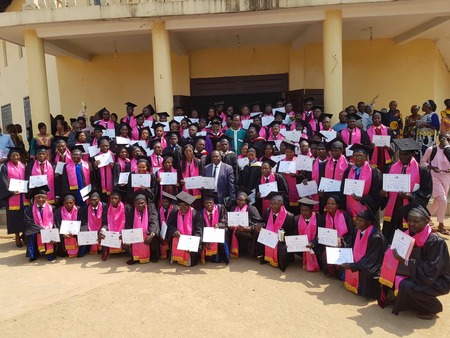 [Photo- Bakari A: Promotion family photo]