THE GENERAL CONFERENCE PRESIDENT'S VISIT TO GHANA FOR THE 50TH ANNIVERSARY CELEBRATION OF THE CENTRAL GHANA CONFERENCE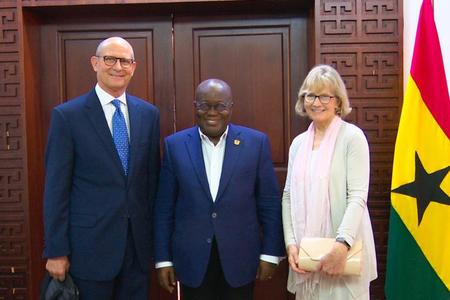 [Photo: Family photo with the President of Ghana in the middle]


The First Black Conference in Africa, Central Ghana Conference, celebrated the 50th Anniversary on 1st February this year in Kumasi. This brought together over 50,000 worshippers, lay leaders, ministers, government and traditional rulers.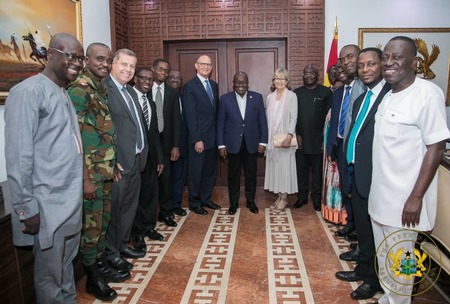 [Photo: Family photo with the President of Ghana in the middle]

This was preceded the day before by warm courtesy call of the world leader, Pastor Ted N. C. Wilson, on the H.E. President of the Republic of Ghana. The meeting of the two leaders flanked by their respective associates painted a beautiful picture of what the wholesome collaboration and cooperation of National and Church leadership can produce for their mutual benefit and the well-being of their followers.
These leaders agreed on good governance, religious freedom, justice and the rule of law. Pastor Ted Wilson's request to pray for the national president was warmly welcomed, and he asked for God's blessings, His peace and peaceful elections and event prosperity of the nation and the people of Ghana. Hon. Kennedy Agyepong, parliament member was honored during the celebration on the Sabbath day for opening the doors of his radio Stations for the preaching of Adventist messages for over a decade, which he described as unique and truly biblical. The support of the government for the World leader's visit was admirable. God's presence was felt throughout the program and we are very thankful to Him.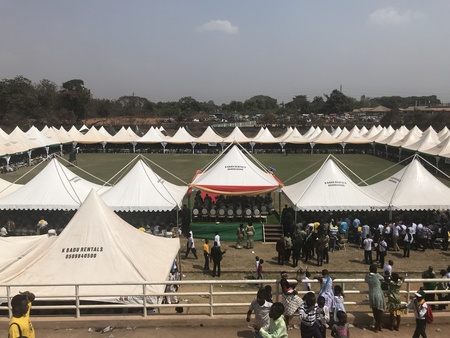 [Photo: Prempeh College Park]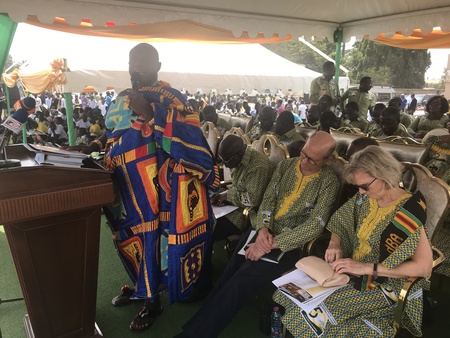 [Photo: the representative of the King]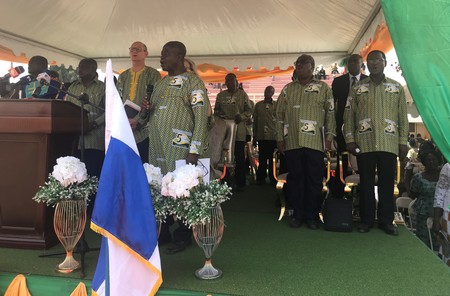 [Photo: Worship service]


[Photo: Call to Baptism]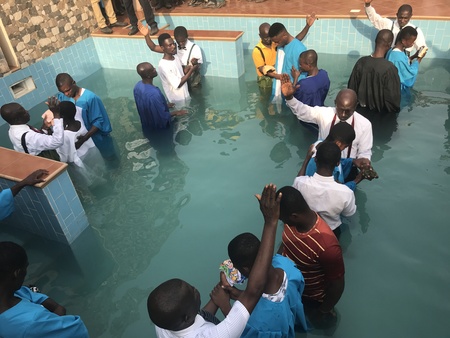 [Photo: Baptism ceremony]

Again, on Friday, God worked it out for us to have a nice meeting with the President of the Republic of Ghana. The GC President lifted God in a more remarkable way by laying emphasis on Micah 6:8. This is the direction God wants all leaders to go. His prayer for the nation was spirit-filled. The time was worthwhile and the goal was attained. The meeting with Pastors and Shepherdess in Kumasi city with the GC President and his wife was another exciting moment and we all had vesper service with him and his team. The mammoth Sabbath was also eventful. Members from all over Ghana, especially former church leaders, congregating in Prempeh College Park, Kumasi. It was quite amazing and around 20 thousand people gathered for the celebration. The presence of Government Officials and the representative of the King of Ashanti was beautiful and their speeches were fascinating. On top of it all, the GC President preached a powerful sermon, focussing on God and His work. Many people gave themselves for baptism and more than 200 hundred were baptized to the glory of God. The Kumasi Adventist Health center and a monument in the spirit of pioneers were also inaugurated. God has been present with us in this 50th anniversary celebration. Love, unity, evangelistic spirit and encouragement permeated among the huge congregation. To God be the Glory.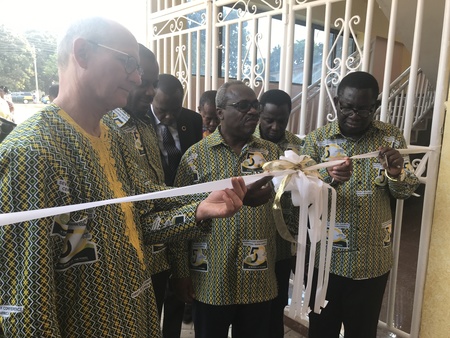 [Photo: Inauguration of Kumasi Adventist Health center]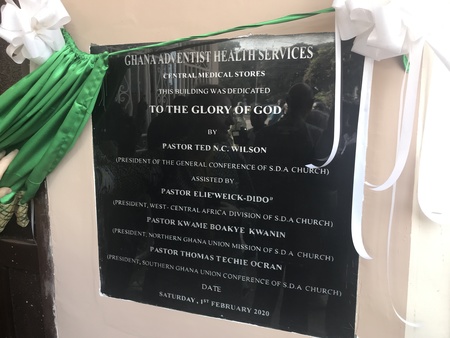 [Photo: Inauguration of Kumasi Adventist Health center]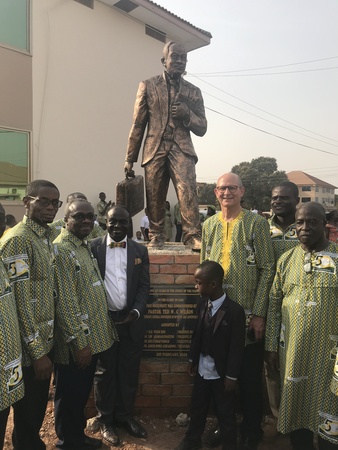 [Photo:Inauguration of monument in the spirit of pioneers]

Kwame Boakye Kwanin / Ocran Thomas
       Président, UMNG         Président, UFSG