For Leadership Development
For Leadership Development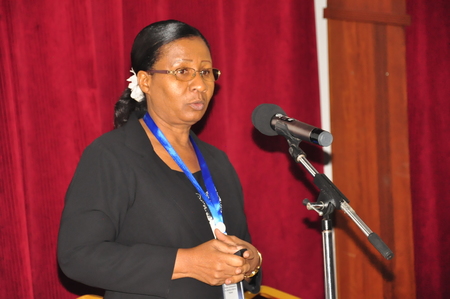 [Photo: CM Treasury Leadership - Marie Acka presenting / présentation de Marie Acka]
Treasury staff and administrators of Adventist Church institutions have been trained on three different dates in Ghana, Nigeria and Cameroon. It was a combination of efforts of the West-Central Africa Division (WAD) and the Unions concerned.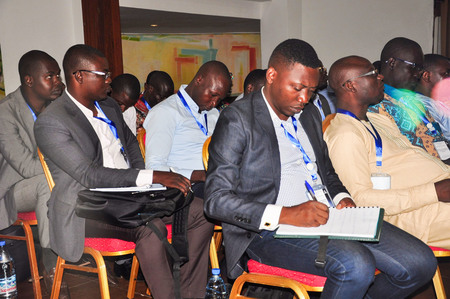 [Photo: CM Treasury Leadership - session / Séance de travail]
One theme was common to all the sessions: "Treasury Leadership Development". Some facilitators from the WAD office in Abidjan joined the local facilitators to develop evocative themes: The Treasury Ministry, Retirement, Financial Policies, Awakening and Sustaining Dying Entities, Financial Statements, Investments Policies and Opportunities, Reconciliation of Accounts among others.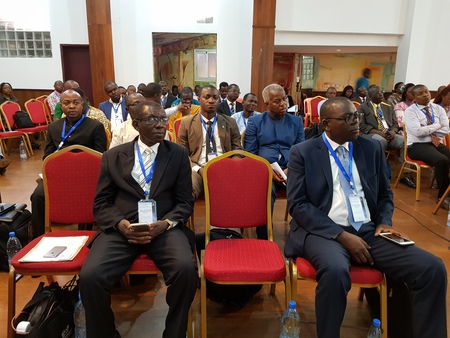 [Photo: Pastor Emmanuel Manu and Elder Apollos]
Pastor Emmanuel Manu, the WAD treasurer explains: "Many people do not really know the work we do at the treasury and do not even understand it. That's why we thought it would be useful to share our knowledge.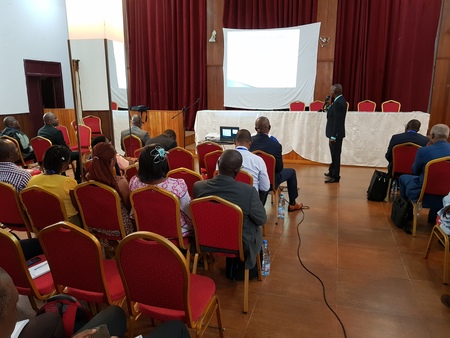 [Photo:Pastor Bone's presentation]
These workshops respond to a pressing need; that of better serving others." The series opened in Kumasi, Ghana from May 19 to 26, 2019. Over a hundred participants benefited from this leadership workshop. This first meeting brought together the two Unions of Ghana and the Eastern Sahel and Western Sahel Unions.
In Nigeria, the meeting re-energized not only the staff of both Unions, but especially the system. The workshop took place in Babcock University from June 24 to 28, 2019. The discussions between participants were fruitful and enriching. The presentations allowed the various delegates to make an in-depth analysis of each entity and to consider new perspectives to face future challenges.
The third workshop took place in Yaoundé from August 25 to 29, 2019 for the Cameroon Union. Nearly a hundred people participated. Overall, the meeting «was a success and all the participants really appreciated the quality of the teaching received» according to Elder Afolayan, one of the WAD Associate Treasurers.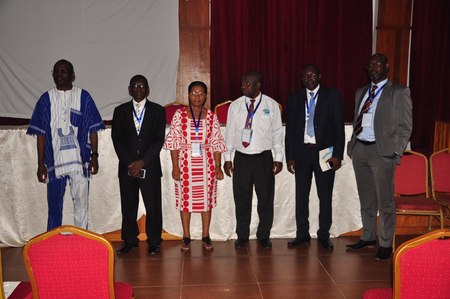 [Photo: trainers from the Division/ Les formateurs venus de la Division]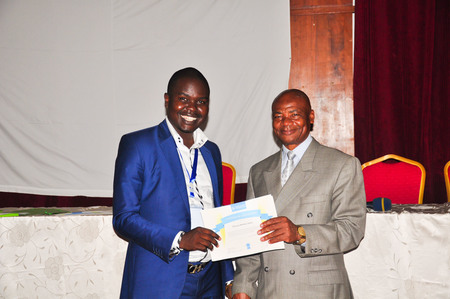 [Photo: CM Treasury Leadership - Slanoua James received Certificate / Slanoua James reçoit un certificat]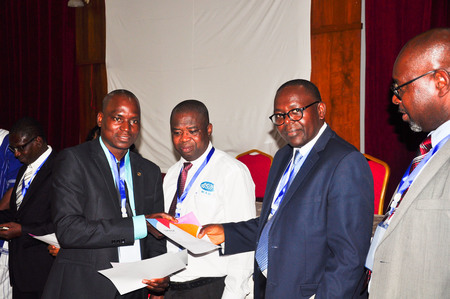 [Photo: CM Treasury Leadership - Apollos recieved Certificate of Achievement / Apollos a reçu un certificat d'appréciation]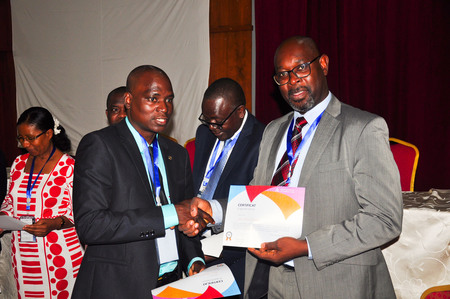 [Photo: CM Treasury Leadership - Bone Jean handling Certificate to Isaac Owusu / Isaac Owusu a reçu un certificat]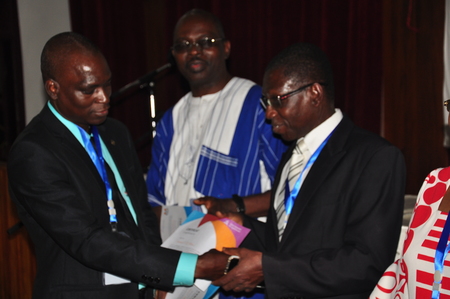 [Photo: CM Treasury Leadership - Bone Jean handling Certificate to Elder Manu / Elder Manu a reçu un certificat]




Pastor Emmanuel Manu, who led the WAD delegation, praised the quality of the organization: "We are pleased with the success of this seminar. The modules have been covered satisfactorily and even beyond expectations. It's the best so far." We hope for a real treasury leadership development after such days of replenishing.
Abraham BAKARI
Cameroon