100 Years of Family Ministries Department.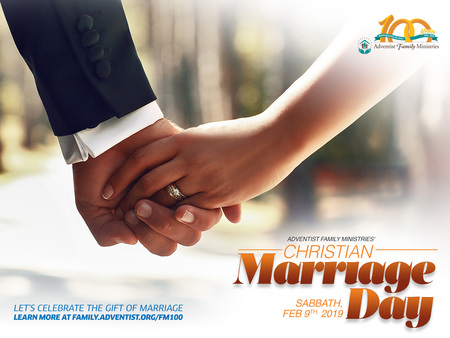 On October 8, 1919, the General Conference Committee created the Home Commission, which became operative in 1922 with Arthur Spalding as Director who worked tirelessly with his wife until 1941. At the General Conference Session in 1975, Delmer and Betty Holbrook were elected as Directors. These conducted seminars for administrators, Pastors and laity in every world Divisions. In 1988, Ron and Karen Flowers became Directors of Family Ministries until their retirement in 2010 when the Olivers were made Directors of this great department till date.
With this brief introduction, this Ministry has enjoyed 100 years of inspired leadership motivated by passion to prepare families for Jesus. This has now expanded to a colorful parade of organized Ministries to families in all the 13 world Divisions.
For the survival of this Ministry, and for the blessings it has bestowed to many mem and women whose relationship have been resuscitated by efforts of these called to this Ministry through a passionate love for families, and a deep desire to see them flourish in Christ, is worth celebrating. It is a time to celebrate what this department under the leadership of Willie and Elaine Oliver, has done to prepare families for Jesus. It is a celebration of God's faithfulness to all families on Earth. It is a celebration that will continue as families find one another, and tell their wonderful stories unto eternity as we join other faithful families at the marriage feat of the Lamb.
May we join our hands as we prepare our families and other families for Jesus.
Director of Adventist Family Ministries, WAD