The first ASI convention in West-Central Africa Division.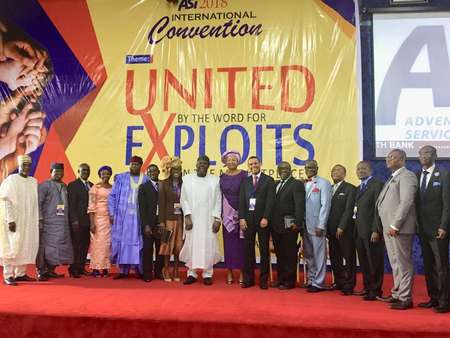 [Photo: Family picture]

The first Adventist Laymen's Services & Industries of WAD took place in Abuja, the capital city of Nigeria, from September 5-8, 2018.
The meeting gathered 450 participants from different Unions of the WAD territory, but the great number of delegates were from Nigeria, the hosting country.
The theme of this event was: United by the Word for Exploits in the marketplace.
The main of this organizer of this event, Elder Emmanuel Dike, who is an architect, in collaboration with the Division, planned for the success of this convention. The aim of the meeting was on "how we can work in unity and have more success in the mission the Lord entrusted us".
This convention was a successful one because of the resolutions that were taken after all the presentations, but also the guest speakers, such as King Jacob Gyang BUBA, King of Gbong Gwon Land, Nigeria who honored by their presence this important laymen's rendezvous.
This meeting is the first of its kind in the West-Central Africa Division's History and due to the success it knew, it was concluded at the end of the convention that such a gathering should be held once every two years.
Next year will be organized a caravan with these participants to attend to Brazil's ASI meeting in Rio de Janeiro, for more experience and to improve in their development's projects.
Dr. Milton Afonso from Brazil who was the special guest, but because of his wife's poor health condition, could not make it in Nigeria, was represented by Doctor Rodrigo Silva, from Unasp-Brazil to share his testimony with the participants and he was the one who also preached during the divine service on Sabbath using the history of the prodigal son.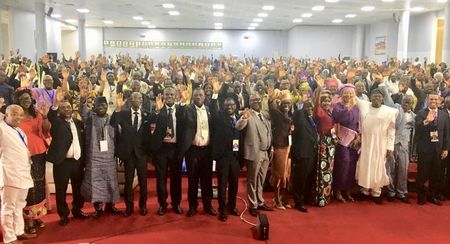 WAD Editors