Councils of Adventist Chaplaincy and the Spirit of Prophecy
CAMEROUN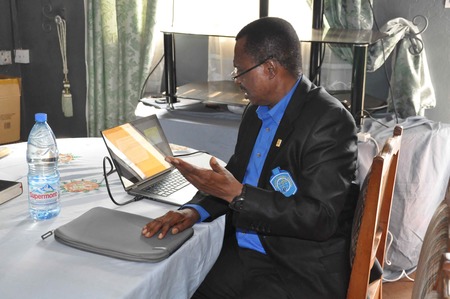 [Photo: Pastor Enang Presentation]

The leader of the Adventist Chaplaincy and Spirit of Prophecy of the West-Central Africa Division, Pastor John Enang led a council of these departments in Yaounde. The chaplaincy council was held from July 9th to 10th, and that of the Spirit of Prophecy on July 11th, 2018. Participants came from all the fields of Cameroon to acquire the new orientations on these ministries.
First rounds of Adventist Heritage
In the aftermath of the Council of the Spirit of Prophecy, Dr. Adetunji Felix, head of the Ellen White Research Center at Babcock University made the trip to Cameroon. He joined Pastor John Enang of the WAD and pastor Etta Stephen, director of the Spirit of Prophecy of the Cameroon Union Mission for tours in the footsteps of the pioneers of the Seventh-day Adventist Church in Cameroon.
The first phase of these tours took place from 12 to 16 July 2018. The team visited Grand Batanga and Mbeka through Kribi; Avebe and Ndjom-Essaman through Sangmelima; Metet and in the end Nanga-Eboko. The second phase of these tours will take place from October 09- 17, 2018 in the Extreme Northern Cameroon, more precisely in Koza and Dogba.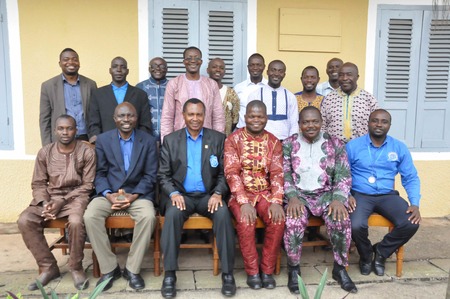 [Photo: Chaplaincy Advisory Family picture]


Abraham BAKARI