Tributes to Elder Wogu okezie Sunday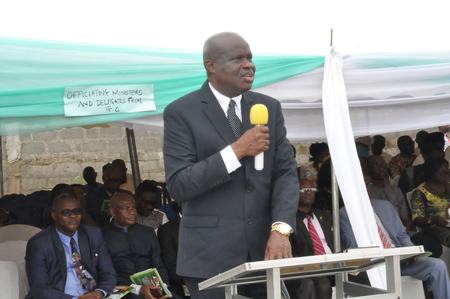 [Photo: Elder Egwakhe Encouraging the Family]

The former treasurer of the Central African Union Mission, who died on June 12, 2018, was buried in his village, Ogbor in Aba, Abia State in Nigeria on July 23, 2018.
The administration of the Seventh-day Adventist Church in Cameroon led a delegation of 14 people for the funeral of the late Elder Wogu. This employee has served nearly 30 years in Cameroon as an auditor, director of the Adventist printing house, chief accountant and treasurer. In 2001, he was called to serve as treasurer of the Eastern Congo Union Mission. In 2004, he returned in Cameroon being appointed as the treasurer of the then Central Africa Union Mission. Pastor Assembe Valère, President of the Adventist Church in Cameroon did not fail to praise God for the precious services of the late Wogu and pray for the family.
The Adventist Church as a whole paid tribute to the departed. The presence of Elder George Ogwakhe of the General Conference, Pastor Abraham Obaya, representative of the West-Central Africa Division, leaders of the Eastern Nigeria Union Conference, comforted greatly the family of the deceased. The message of Pastor Udo Bassey, President of the Adventist Church in the Eastern part of Nigeria was taken from Psalm 30: 6, "Weeping may stay for the night, but joy comes in the morning". With power, he drew the attention of all towards the living hope, the glorious morning of the resurrection.
Widow Ann Wogu and her son Nnaemeka Ugochukwu Wogu expressed their gratitude for the support of the Church and family friends in such a dark time. Late Elder Wogu died few months from his retirement at 64. Courage to the family!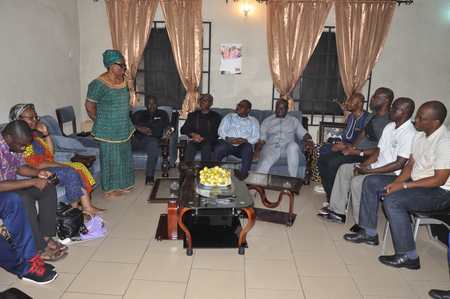 [Photo: Home visit to the Wogu's in Aba]


Abraham BAKARI