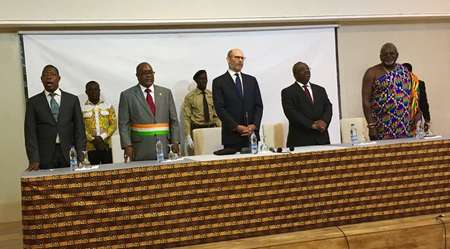 [Photo: .]
Pastor Ted N.C. Wilson , President of the General Conference of seventh-day Adventists, is visiting Côte d'Ivoire since Sunday, July 01, 2018.
In addition to being friendly, this visit in West-Central Africa is also a working visit with all the Leaders of WAD local fields and Institutions, here in Grand-Bassam, at AfrikLand Hotel. 
This official visit ends on Thursday, July 05, 2018.