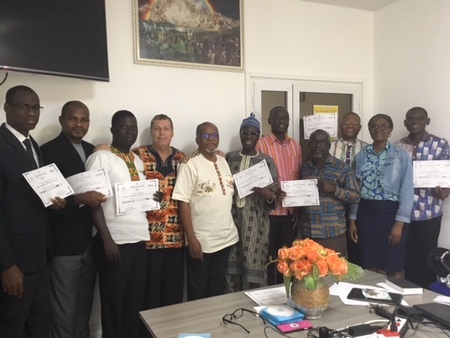 [Photo: Family Photo.]
Following the Council of Communications, the Council of Religious Liberty and Public Relations opened its doors on May 16 and ended on May 17, 2018, still at the headquarters of the Union.
The participants came from the 5 fields of the Union and were assisted by the departmental directors of the Union.
Pastor Irineo KOCH, Director of Religious Liberty and Public Relations of the Division who came for the training, made available all the necessary tools that will allow participants be effective at the appropriate time.
These two days also gave room to the delegates to learn to be good ambassadors for the church, to know better and master its history. This requires a good coordination of actions for a successful mission.
We have to make known the church, and to acheive that, we need to have deference to the guests.
The training ended with a test and the delivery of certificates to the participants.