Distribution of the missionnary books of the year.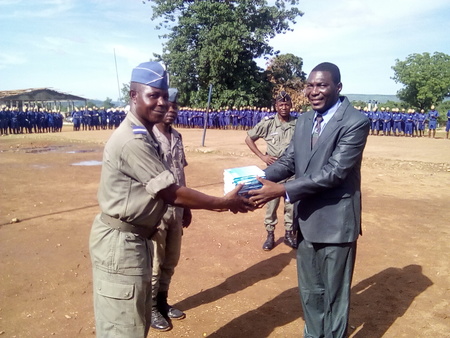 The Seventh-day Adventist Church of Pétévo distributed the book "The Power of Hope", on Sabbath May 12, 2018, at the National School of Gendarmerie. The request was submitted to the authorities of this school by the Public Affairs Director, elder Tita-SAMBA for them to be allowed to give these books to the students who are currently taking a training course at the gendarmerie.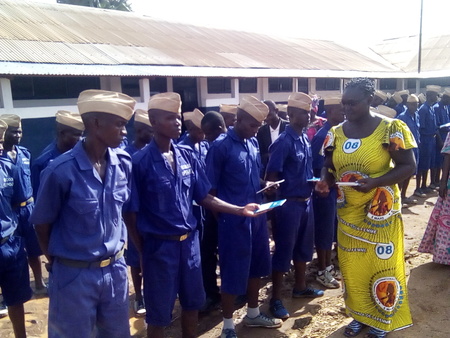 After getting the approval from the hierarchy, more than 300 copies were distributed. Actually, Pastor EVARISTE, Elders and some departmental Directors of Pétévo Church located in the 6th Arrondissement in the city of Bangui, gathered for the program.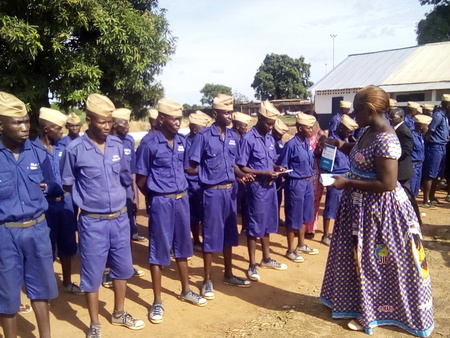 There are 250 students at the National School of Gendarmerie of Kolongo and less than 50 supervisors and their wives. All received the valuable book that deals with "Methods to overcome depression, anxiety, guilt and stress".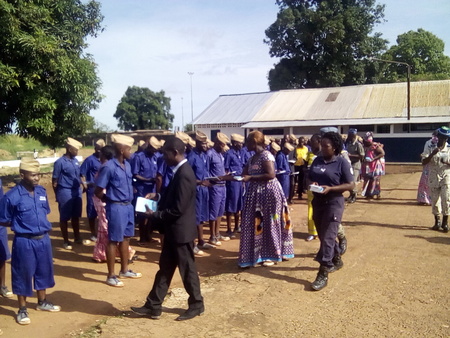 While the Central Africa Republic continues to suffer "its crisis", such documents intending to sensitize those who tomorrow will defend the national territory are timely to supplement the military training provided for a generation that is losing its benchmarks.


Nzoto-Ngôngo Lakpédé