WOMEN'S MINISTRIES INTERNATIONAL DAY OF PRAYER IN WAD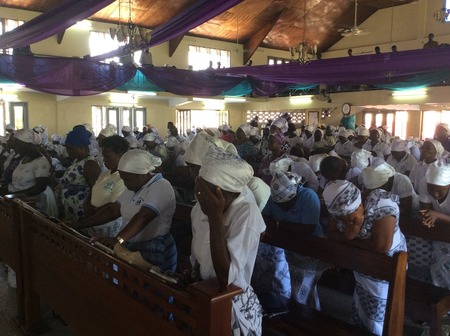 This year the celebration of the WM international day of prayer of Sabbath March 03, took a new dimension in WAD. Women have fully understood that the day is a prayer day for both Adventists and non Adventists in the community as well as in the church. This year children and men were mobilized for prayer.Especially  In Togo, Ghana and Nigeria Women assembled in big auditoriums, public places, and  church houses to intercede on behalf of their nations; socio-political crisis, economic problems and different problems affecting homes.

Special guests such as Political leaders, traditional chiefs, women's association leaders of the community and of other denominations, as well as all the women who desired prayer graced the occasion. Those who could not attend the assemblies were not left out, In Ghana, women preached the sermon of the day "God Understands" powerfully on the local radio station and prayer sessions were aired on the radio as well.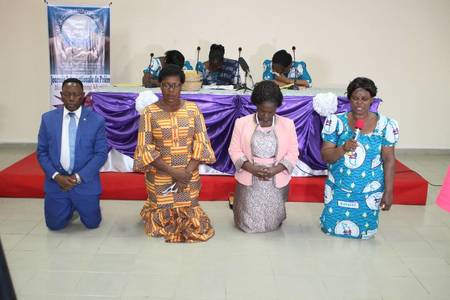 After the morning services, women entered into the communities to pray in homes for women having different problems. Gifts such as foodstuffs and clothing were distributed by women to help the poor. In Togo 5000 pamphlets contains God's promises and present truths were distributed in the community. Our communities were positively impacted.

We are grateful for this great a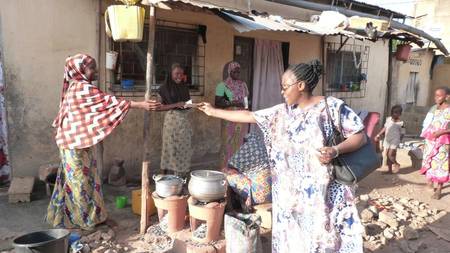 wakening among our women. TMI has greatly impacted women in WAD. To God be the glory. 


By
Mrs Sessou Omobonike