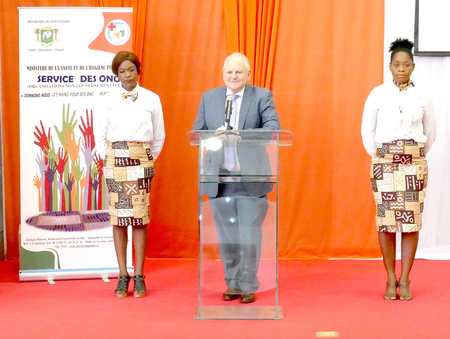 December had been for the government of Côte d'Ivoire a busiest month especially in the health area. Following that logic, the Seventh-day Adventist Church through ADRA (Adventist Development and Relief Agency ) decided to donate medical materials to the Ivorian Government. This donation estimated to One Billion CFA is meant to sustain the Government health program. 
Thus, a donation ceremony was organized in Abidjan- Plateau, in the premises of the Ministry of Foreign Affairs in Côte d'Ivoire on Monday, 18th December 2017, in the presence of the Church leaders and the Government Officials.  
Indeed, this day had been a day of good news for the Côte d'Ivoire Nation. ADRA offered medical materials to the government in order to help improve the people's health condition because since the end of the crisis that shook the nation, some of the health centers have been facing terrible degradation and people have been suffering because of lack of materials, specially the pregnant women. The Ivorian authorities, who came to witness and honor the occasion, welcomed the aid and appreciated the kind gesture of the Seventh-day Adventist Church through ADRA in Côte d'Ivoire. These authorities were represented by Professor DAGNAN Simplice, General Director of Health, representing the Minister of Public Health and His Excellency, Ambassador LY Djérou, Deputy General Secretary who stood for the Minister of Foreign Affairs.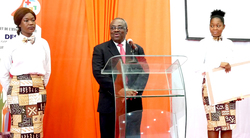 After all the speeches of both parties, Church authorities, ADRA leaders and Government officials and their representatives, Pastor Elie Weick DIDO, President of the West-Central Africa Division presented symbolically the medical materials to the representatives of the Ivoirian administration who came to witness the event. 
Attended this ceremony, Pastor David SYME, responsible of ADRA West Africa and the wife, Mr. Jonathan DUFFY, Director ADRA International, Pastor Elie Weick DIDO and the wife, Pastor Djossou, ESUM President, Doctor Paul BAKA, the Côte d'Ivoire Conference President, head of Departments from the Division headquarters and many more other guests from the Government and the Church.
The purpose of this donation is to help equip UCH, RHC and General Hospitals all other the nation (14 health centers).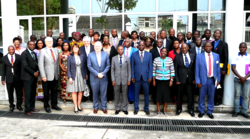 This gathering ended by a cocktail offered by ADRA to all the guests who came to witness the donation ceremony. 
Editors