Communication Training Seminary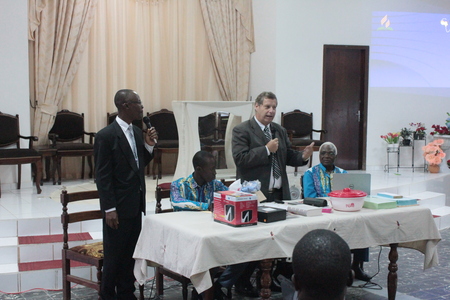 The Wad Communication Director, Pastor Koch in collaboration with Brother Guédéba Martin, the Côte d'Ivoire Conference Communication Director organized a communication training seminary in Marcory Church and School on June 03, 2017 from 2 p.m. to 6:30 p.m.
The meeting started with a "tips for a good sermon" with Pastor Koch. It was after this presentation that trainers and those who came as participants selected among the various programs one of their choice to attend. The opportunity was then given to each of them to learn how to improve in the sharing of the gospel in modern media techniques.
Many classes of course were held such as :
Internet ways to Evangelize with Ouattara Hyacinthe,
TV effects with Blaise Zadi,
Photography Designer with Gustave Beugré,
Interpreting with Pierre Moussoh,
Radio with Narcisse Badé,
TV programs with Guédéba Martin,
How to write a news with André Yobouet,
oratory with Omar.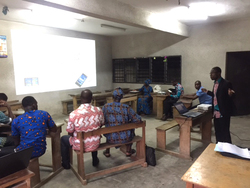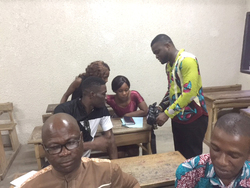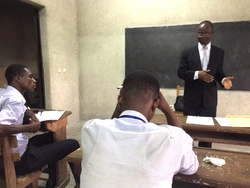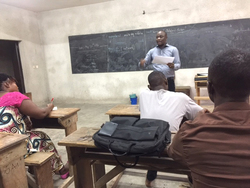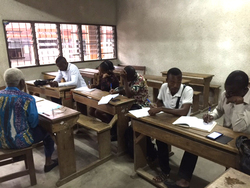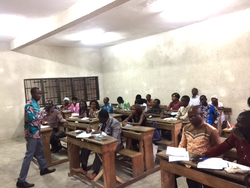 This training session took place both in the Seventh-day Adventist Church of Marcory and some of the classrooms of the Collège located in the same compound in the afternoon.
The meeting was highly appreciated by the participants who needed more time to learn in different areas.
"This is a first experience. We can repeat it and even improve with more time in order to learn in specific areas of modern media", said Pastor Koch, Wad Communication Director.
To appreciate the effort of the participants a certificate of participation was given to each of them.
May God help each one of us to improve in the preaching of the Gospel through modern media.