MID-YEAR MEETING: Unions presidents' reports activities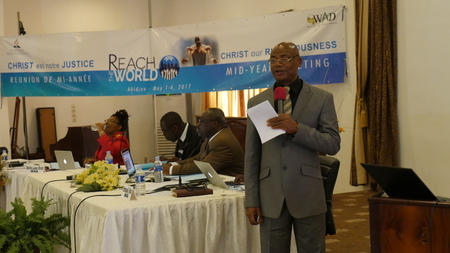 On this Wednesday 03/05/2017, all the participants to the Mid-Year meeting rejoiced as they listened to the points on their agenda. After the morning activities, the time came for them to present their various reports before the assembly chaired by the President of the Division, Pastor Elie Weick.
After the opening prayer of Pastor Wisdom C. Adiele from the Eastern Nigeria Union, the flor was given to all Unions' Presidents to present their reports. The occasion was given first to Pastor Assembe Valere, President of the CMUM, and then to Pastor Udoh, President of ENUC. These presentations were followed by that of the other 8 Presidents. Out of all these reports, one could notice that the objectives of baptism has considerably increase in all the unions because a special attention was laid on evangelism in all the Division territory.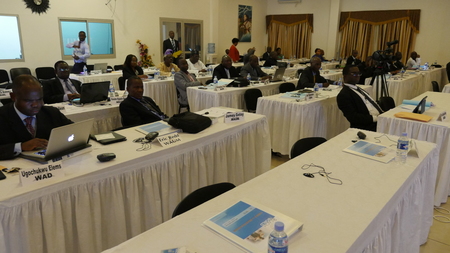 But despite all this, some challenges remain unsolved. Here are few cases. In Northern Nigeria with the Boko Haram issue, in Central Africa Union with the problem of tribalism, political and social instability, in Eastern and Western Sahel Unions where we have more than 70% of Muslims.
Facing these obstacles, plans have been made to overcome the situation so that the massage can reach many of these Muslim populations to the glory of God.